Originally posted by macrumours.com
by Juli Clover
______________________________________________
Following up on today's report suggesting that Apple is recruiting automotive technology and vehicle design experts to work in a secret research lab, The Wall Street Journal is reporting that Apple is developing an electric vehicle.
According to the publication's sources, Apple has hundreds of employees working to design an Apple-branded minivan-like electric vehicle under the code name Project Titan. The large size of the team indicates that the company is serious about the project, but it's possible that Apple may not go through with plans to create a car despite its current research efforts.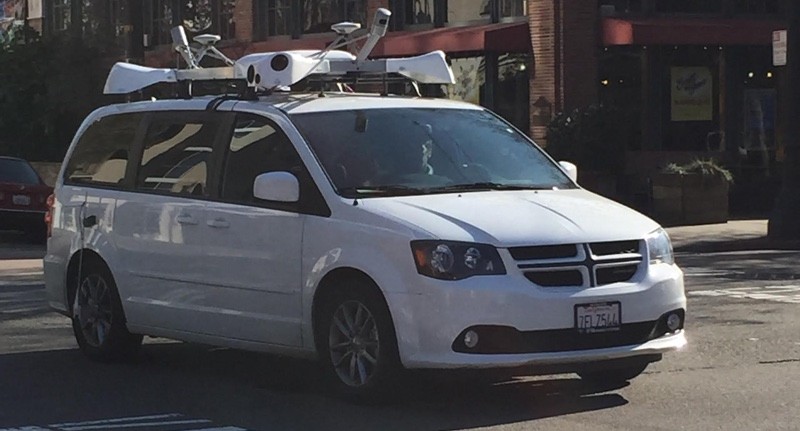 One of the mysterious Apple-leased vehicles seen on Bay Area streets, courtesy of a MacRumors Reader
Apple may decide not to proceed with a car. In addition, many technologies used in an electric car, such as advanced batteries and in-car electronics, would be useful to other Apple products, including the iPhone and iPad. Apple often investigates technologies and potential products, going as far as building multiple prototypes for some things that it won't ever sell. Any product would take several years to complete and obtain safety certifications.
Apple executives have reportedly flown to Austria to meet with contract manufacturers of high-end cars, like Magna Steyr, who would presumably work with Apple on creating the cars if the project proceeds.
The car project, which is not focused on self-driving vehicles, is said to have been approved by Apple CEO Tim Cook in 2014. Steve Zadesky, Apple VP of Product Design and former Ford engineer, is said to be leading Apple's car development efforts.
Rumors that Apple is working on a vehicle first started circulating last week after mysterious vans equipped with cameras and leased to Apple were spotted on Bay Area streets. Speculation led some to believe the cars were for a possible mapping project, while others postulated that they were self driving vehicles.
It's not known if the vans are related to Apple's rumored electric car project, but they roused enough interest to lead to its discovery. Earlier this week, an Apple employee who saw the car rumors told Business Insider that Tesla employees had been leaving the car company to work on an Apple project that was "too exciting to pass up" and that would "give Tesla a run for its money."
That rumor led Financial Times to discover Apple's efforts to recruit vehicle experts, such as former Mercedes-Benz R&D President and CEO Johann Jungwirth, who joined Apple back in September, which in turn led to the uncovering of the full scope of "Project Titan" at Apple.
________________________________________________
Thank you macrumors.com
Originally posted by macrumours.com
by Juli Clover
________________________________________________
Cheers
iamwill