Originally posted by theguardian.com
by Ben Child
_______________________________
As rumours emerge of the first female stormtrooper, Lucas says he devised plot treatments for a seventh Star Wars movie, but none were used in JJ Abrams reboot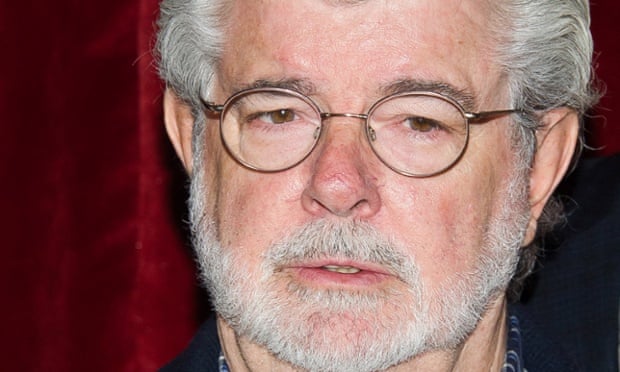 The film-maker told USA Today last week that he planned to shoot episode seven of the series – since retooled by JJ Abrams as Star Wars: The Force Awakens – and release it in May this year. He also provided treatments for three new films. But in a new interview with Cinema Blend Lucas revealed that none of his ideas made the final screenplay for Abrams' debut turn in the director's chair.
"The ones that I sold to Disney, they came up to the decision that they didn't really want to do those," said Lucas. "So they made up their own. So it's not the ones that I originally wrote [on screen in Star Wars: The Force Awakens]."
Lucas's revelation undercuts suggestions by his son Jett in 2013 that the film-maker was "constantly talking" to Abrams and had set out "guidelines" for the new movie.
Disney plans to release a new trilogy of Star Wars films between now and 2019, with beloved characters such as Yoda, Han Solo and Boba Fett also tipped to receive their own standalone spin-off movies. The studio's move to install JJ Abrams and reportedly eschew the CGI-heavy mode of Lucas's oft-derided prequel films in favour of a return to the style of the original trilogy that hit cinemas between 1977 and 1983 has so far proven popular with fans. The Force Awakens, which is released in December, is according to researchers currently 2015's most highly-anticipated movie. It is also the bookmakers' runaway favourite to be the year's highest-grossing film.
In other Star Wars news, the BBC's entertainment correspondent Lizo Mzimba has suggested that The Force Awakens could feature the space saga's first ever female stormtrooper in the shape of 30-year-old British actor Amybeth Hargreaves.
__________________________________________
Thank you  
theguardian.com
by Ben Child
__________________________________________
Cheers
iamwill