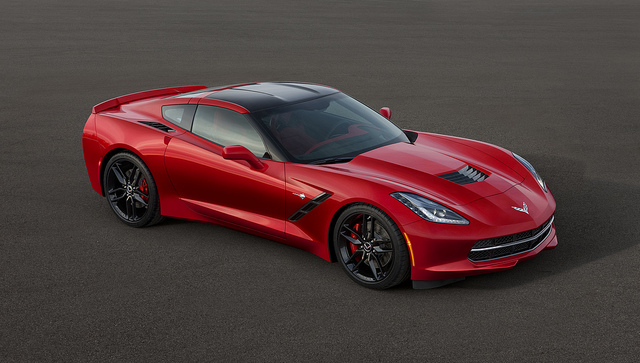 Photo by SoCalCarCulture
1. CHEVROLET CORVETTE
Love it or hate it,  Corvette is one of the most famous American sports car. The first generation of the iconic two-seater debuted way back in 1953. It has been in constant production ever since. As of 2014, the Corvette is in its seventh generation. Although each iteration of the car has had its own distinctive look and personality – from the graceful original (C1) , the wedge-shaped '84-'96 car (C4) to today's aggressively over-the-top version (C7) — it's also remarkable how consistent the Corvette has been. Every Corvette has featured a front-engine/rear-wheel-drive layout, two seats, a muscular V-8 engine and a fiberglass body.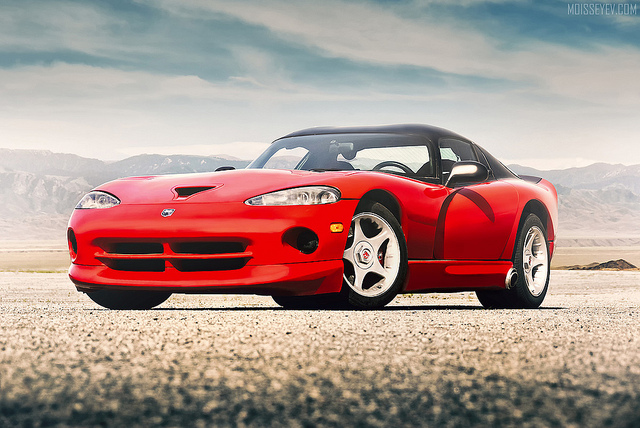 2. DODGE VIPER
Featuring a wildly swoopy body and a massive ten-cylinder engine,  Viper was all speed, tire-smoke and drama. The original Viper debuted for the 1992 model year. In many ways, it was a shockingly raw and unrefined vehicle. It lacked both side windows and exterior door handles, for instance. Instead of windows, the Viper had clear vinyl "flaps" that could be set in place to keep out wind and rain.
Other "unique" features included door sills that got exceedingly hot (due to the car's side-mounted exhaust pipes) and a bare-bones, plastic-clad interior that looked conspicuously out of place in car that cost around $60,000 in the early 1990's. None of that really mattered, though. The Viper wasn't supposed to be comfortable. It was about speed and attracting attention wherever it went. Even 20 years later, it still turns heads.

Top 14 Iconic Sports Cars Of All Time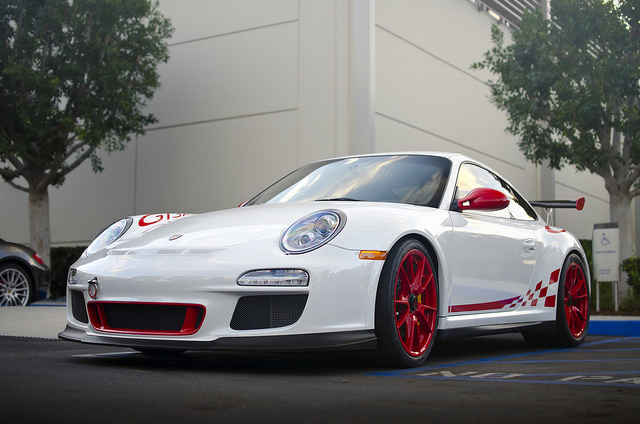 3. PORSCHE 911
For many people,  911 is likely the first thing that comes to mind when they say "sports car." Porsche's inimitable speed machine is perhaps most remarkable for how incredibly consistent it has remained over the decades. Regardless of how new or old it is, no one would ever mistake a 911 for anything else. Although the current version is much faster, more luxurious, heavier and larger than the 1960's original, put them next to each other and you will see the great resemblance.
The first Porsche 911 was produced in 1964. In addition to its iconic shape, other fundamental characteristics of  911 include the use of a horizontally-opposed "boxer" engine and the car's rear-engine layout. It is not the only car to ever had its engine behind the rear axle ( Delorean DMC-12 and Volkswagen Beetle are two other examples,) it is an uncommon location. Porsche has been refining this unique configuration over the years, though.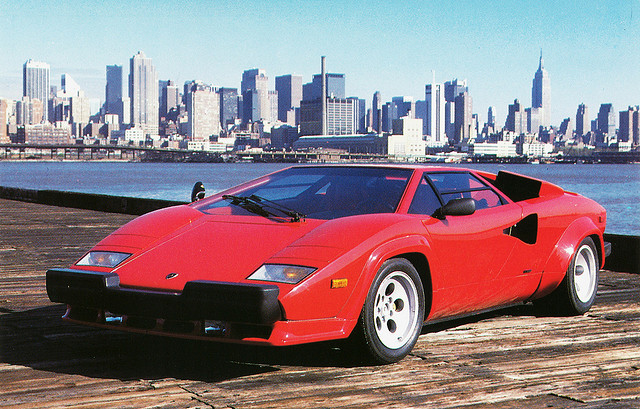 4. LAMBORGHINI COUNTACH
Countach was every 80's kid's  "dream car." Its image decorated countless teenage bedroom walls and school notebook covers of the era. The wedge-shaped Lambo is arguably the most iconic exotic car of all time.  No car of its time – or arguably any other – could generate so much excitement just sitting still.
Although it's often associated with the 1980s, Countach first entered production all the way back in 1974. The last one rolled off the assembly line in 1990. Over its impressive decade-and-half-plus production run, the Italian exotic was refined and improved repeatedly. It also became much more powerful. The original version came with a 370-horsepower V-12. In its final year, the car's twelve-cylinder power plant was churning out an impressive 447 horsepower. This was thanks to increased displacement and a host of other improvements.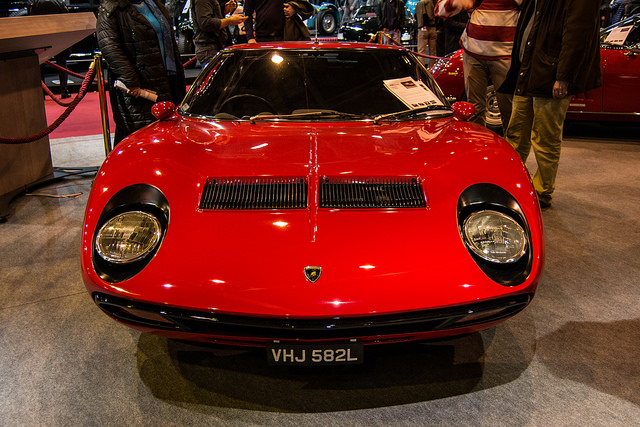 5. LAMBORGHINI MIURA
Although Countach may have epitomized it, Lamborghini Miura is often credited with defining the modern concept of the exotic car. Exotic cars are dream machines with very low pragmatic value, but still, they are something to dream of. Created to test the abilities of a company's engineers and show off the talent of its designers, they are expensive, unnecessary, but inspiring.
All of these characteristics are on full display in Lamborghini Miura. The sleek and swoopy mid-engine two-seater was produced from 1966 through 1973. Its exterior design – which many rank among the most beautiful of all time — was penned by famed Italian designer Marcello Gandini. Lamborghini's later Countach and Diablo models, as well as many other well-known vehicles, were also Gandini's work. At the time of its release in the mid-1960s,  V-12-powered Miura was the fastest road-going car in the world.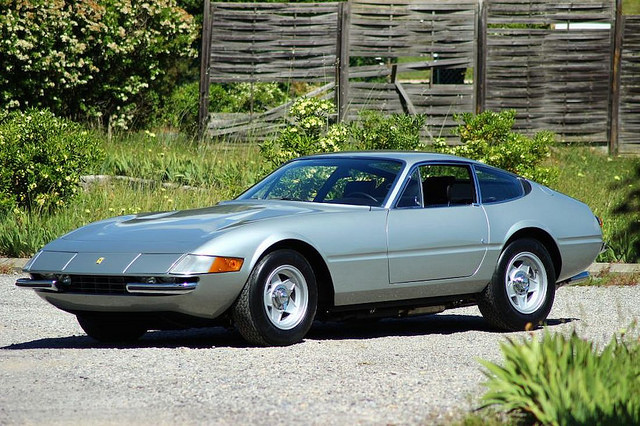 6. FERRARI DAYTONA
Daytona was released shortly after the Lamborghini Miura. Where the Miura was wild, new and daring, though, the Daytona was elegant and classic. The Ferrari was a front-engine, two-plus-two grand tourer in the tradition of the company's 275 and 250 models. While the car is popularly called the "Daytona," its official designation was 365 GTB/4. The Daytona name was inspired by Ferrari's 1-2-3 finish at the 1967 24 Hours of Daytona endurance race.
Today, Daytona is a favorite of classic car collectors. To many, it evokes 1960s-era glamour and luxury like no other vehicle. Its sweeping, almost understated Pininfarina-designed shape appears handsome and modern even four decades after it was created. Although the car wasn't the fastest of its day, it was still very powerful. A handmade 4.4-liter V-12 sent power to the rear wheels. The car produced a maximum of 352 horsepower, which was enough for 0-60 mph time of about five and a half seconds and a top speed of over 170 mph.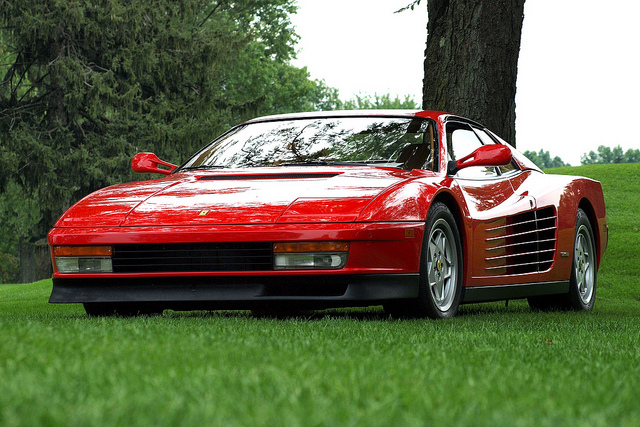 7. FERRARI TESTAROSSA
Much like Daytona captured the spirit of the jet-set 1960s, Ferrari Testarossa can be considered the automotive embodiment of the wild-partying 1980s. Brash, showy and expensive, the Testarossa was the perfect ride for extroverts and attention seekers.
The mid-engine Testarossa was produced from 1984 till 1991. It replaced the relatively subtle Berlinetta Boxer. It was succeeded by the 512 TR, which was essentially just an updated and reworked Testarossa. The car's name means "red head" in Italian. This is a reference to the red-painted cam covers on the V-12 engine.
Like most Ferraris, Testarossa's exterior was designed by famed Italian design house Pininfarina. The model stands out not only because of its dramatic aesthetics but because of how much care was taken with aerodynamics. The Testarossa had a coefficient of drag of 0.36, which was impressive at the time. In comparison, the Lamborghini Countach – which was produced during the same period – had a coefficient of drag of 0.42. To make the achievement even more impressive,  Pininfarina team accomplished this without using a rear spoiler.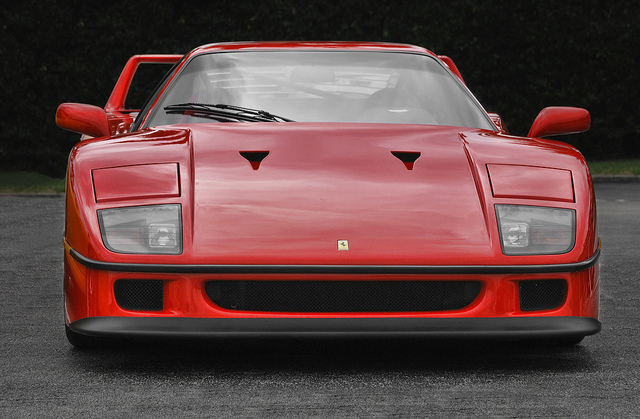 8. FERRARI F40
For many enthusiasts, F40 will always be the ultimate modern Ferrari. A sharply-focused race car for the streets,  F40 was a pure, unadulterated performance machine. It could be harsh and unforgiving, but also extraordinarily rewarding to drive. Its bodywork – which featured a huge rear wing and a generous assortment of air intakes – was both purposeful and aesthetically compelling. It set the mold for the F50, Enzo and LaFerrari models that followed it. Although those cars were faster and more technologically advanced, the F40 remains a favorite in large part because of how simple and "pure" it was. It recalls a time before traction control, onboard computer systems and when "flappy paddle" gearboxes dominated the world of super cars. The F40 is perhaps the ultimate example of the traditional, "analog" super car.
F40 was produced from 1987 till 1992. In total, only a little over 1,000 of them were made. It was the last model that company founder Enzo Ferrari was personally involved with. When it debuted, it was the fastest and most expensive road car the company had ever made. It was priced at around $400,000 in 1987, which is equivalent to $800,000 in 2014. Today, the car's low production numbers and historical significance have made it a hard-to-find collector's item that is likely to only go up in price.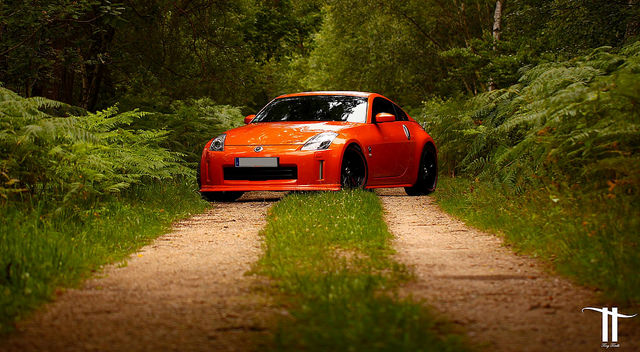 9. NISSAN Z-CAR
The original version – named 240Z – was being sold way back in 1969. Due to its sleek, almost Italian looks, good performance and relatively low price, it was an immediate hit with buyers.  240Z sold well over 100,000 units during its first three years in North America. That was quite good, considering the poor perception of Japanese automobiles many buyers had at that time.
The second generation Z-Car – 280ZX – came out in 1978. It was replaced by 300ZX in 1984. The all-new, second-generation 300ZX debuted in 1990 model year and was sold in North America until 1996. Z-car had almost been fogotten, until  350Z was released in 2003. The current version of the car – 370Z – has been sold since 2009.

10. TOYOTA SUPRA MARK IV
Mark IV Supra is arguably the most revered, lusted-after Japanese performance car of the 1990s. Known for its capable, balanced chassis and hugely capable 2JZ engine, Supra is prized by import car tuners and amateur racers. In particular, its engine is famous for having huge power potential with the addition of fairly simple and inexpensive modifications. The Fast and the Furious movies also prominently showcased the sporty Toyota and deserve some of the credit for making it so popular with younger auto enthusiasts.
Prior to the Mark IV – which was sold in the U.S. from 1992 till 1998 – Surpra was a relatively "light" sporty coupe.  Mark IV was a much more serious, hard-edged performance machine than its predecessors. It was available in two forms: standard and turbo. Naturally, the faster and more powerful turbo car is considered much more desirable. In stock form, it produced 320 horsepower at 5,600 rpm and 315 foot-pounds of torque at 4,000 rpm.
Top 14 Iconic Sports Cars Of All Time